2006, soundwork, digital prints, drawing, LED lights and video
Welcome Back was a body of work commissioned by Breaking Ground as part of the Regeneration program in Ballymun, Dublin. The commission sat adjacent to the regeneration as this work was developed through collaboration with residents of St Margarets Halting site in Ballymun, the main accommodation provided by the local authority for Travellers in the area.
Travellers voices where not part of the regeneration consultation, or despite a history of nearly 50 years in the area, part of the narrative around the Ballymun that developed over that time.
Welcome Back aimed to look at historical comings & goings, relationships with place and including Travellers from Ballymun in the narrative relating to the area in a moment of both flux and remembrance. The work developed over 2005 and 2006 was exhibited in The LAB, Foley St, Dublin. A related publication entitled 'Welcome Back', edited by Paul McAree, was published in 2009.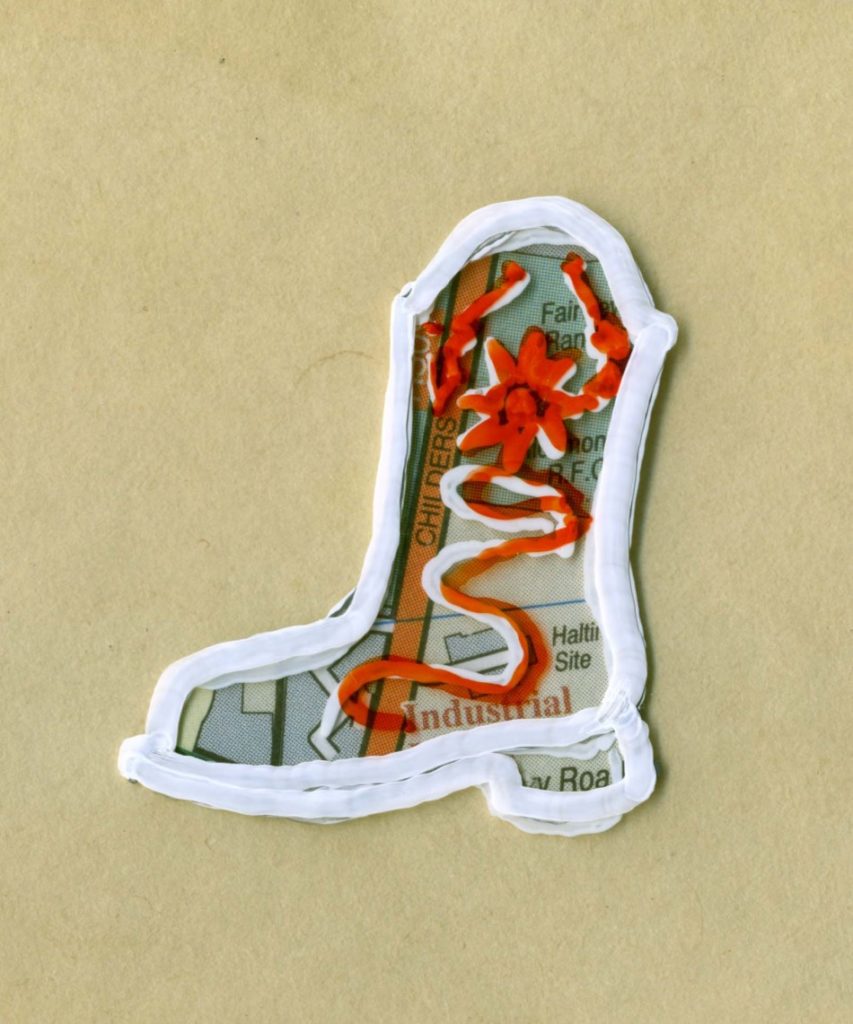 30 Bays is from a series of soundwork that relate to overcrowding on St Margret's made from data collected by health care workers on the halting site. Tracks 2 to 6 are made from sequenced data relating to number of people, gender, age in each of the 30 bays. 'Welcome Back, see you soon' charts the electricity regularly going on and off in different bays over the winter of 2006/2007.