2008, 2 channel video installation, duration 10mins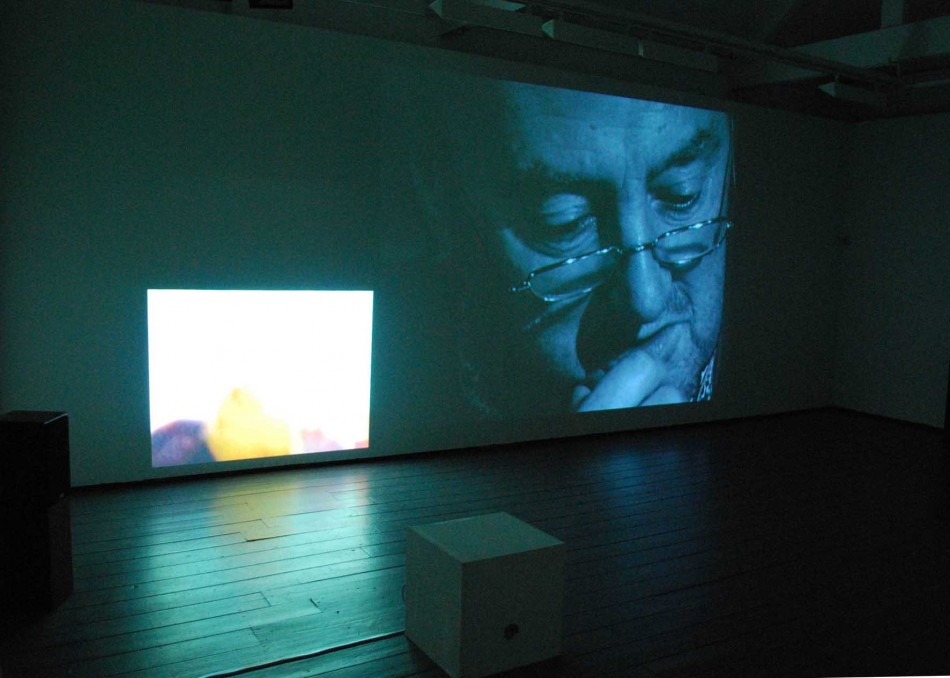 This dual channel work consists of a small projection of bingo balls dancing colourfully juxtaposed with the larger, and more sombre, monochrome projection of a character, a returned emigrant, reminiscing on some of the changes he witnessed in the city, such as when the Limerick City Gallery was the Carnegie Free Library and, because it was free, a place you could spend the day, a place of social exchange.
This piece is part of a major body of work entitled I only come here cos it's free that highlighted the isolation and displacement shared by many recent immigrants to Ireland and older irish emigrants who return to a different country than the had to leave. It was made at the cusp of recession when jobs where being lost; what had been experienced by many emigrants from Ireland, particularly in Britain, in the past was being experienced by recent migrants to Ireland. It was made in collaboration with Jon Kenny and Mike Finn.