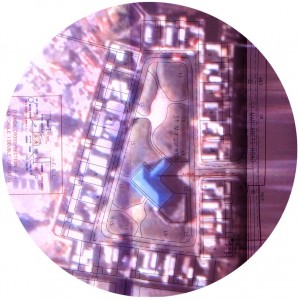 30 Bays is a series of pieces made while working on a commission for Breaking Ground between 2005 and 2007. They all relate to overcrowding on St Margret's halting site in Ballymun. The process documented and developed work around issues concerning residents during this time, mainly consequences, conciderations and worries. So, water, sewage, electricity, future housing and relationship with regeneration were all to the fore. Some of the wok made was used as part of local open days, broadcast on Near FM, in exhibitions in Axis, Ballymun, Dublin and The Lab, Dublin.
Below is an album of audio work released in 2013 relating to this project.Tracks 2 to 6 are made from sequenced data relating to number of people, gender, age in each of the 30 bays. 'Welcome Back, see you soon' charts the electricity regularly going on and off in different bays over the winter of 2006/2007.
Below are images Open Forum Meeting, an installation in Axis, Ballymun. The sound of a meeting with public representatives about overcrowding on the site was presented in the gallery with quotes from the discussion.  In addition to 30 bays, there is a related body of work, Welcome Back, which was developed as part of this Breaking Ground commission.