Grainstore, dlr.'s Youth Art Facility. Rocktober, Grainstock and 35 other gigs
McLoughlin was based in the Grainstore, dlr.'s Youth Arts Facility on a longterm practice based, socially engaged residency. Between 2009 and 2013 McLoughlin developed a whole array of projects through a very considered dialogical approach to art practice. McLoughlin's work manifests in different forms. One consistent element is community building and presenting opportunities for active citizenship.
During his time working on dlr's Youth Arts Programme he focused on creating sustainable, self led project in areas that the young people (under 25's) were actually interested in. The music committees and collectives, the recording studios, the radio shows, they are still going. And they will continue as long as the will to keep it going is there and the torch continues to be passed on to the next generation.
Below is taken from a blog entry by McLoughlin around the subject in Jan 2013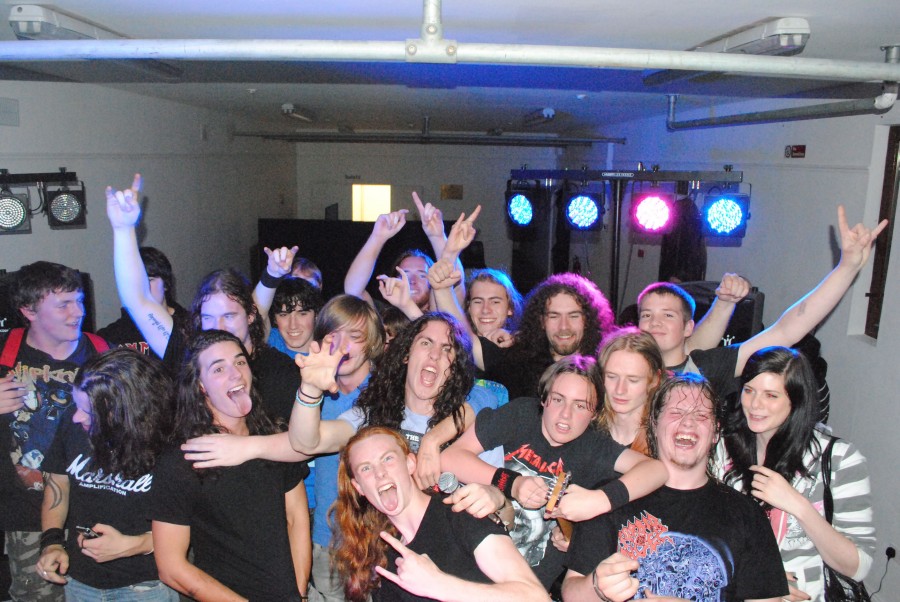 Thank you for the music…..
When I started here I met a group of young people who were all 15, 16, 17. All into their music and were actively trying to find a way to hear, see, play, perform, organise. This group,had effectively on their own, decided they wanted to organise gigs, not because they wanted to play at them (altough some would) but because they wanted to hear the music played by their peers played live in an environment that they control themselves.
I was very lucky to meet them as they went on to become the core of the CANVAS the youth arts committee at the Grainstore and I have learnt huge amounts from them over the last few years.
First up, my background is visual arts, I do however record a lot, make sound work, both for gallery contexts and soundtrack, but I don't consider myself a musician. So, when I began I thought I'd be starting from what I know, art projects, making things, work things out through agreed conceptual themes, you know how it goes… Instead, gigs were the centre of the process, they were how the group began to work ideas out, how tangental art projects developed, how confidence as a group began to develop and importantly, how they took control.
I just want to highlight this interest in music, in forming bands, in watching friends perform and in doing it yourself. I think it is hugely important and often overlooked in the general perceptions of socially engaged practice, of collaboration.
This will to share doesn't happen to the same extent with other art forms. And yet it's probably least supported. You don't see that many groups of visual artists, dancers, actors or even classical trained musicians coming together, self-initiating projects, enjoying a shared interest that is totally belonging to them and they can instigate often without external facilition.
We can learn an awful lot from young bands and music fans. Often way more than we give them credit for. So I say, thank you for the music and long may it's pulse be felt and heard.
M